---
CONSIGNEE-ID AN EU-IMPORT GOODS RECIPIENT IDENTIFICATION SOLUTION
Identify Anyone, Anywhere before delivery of goods nationally or from 3rd country!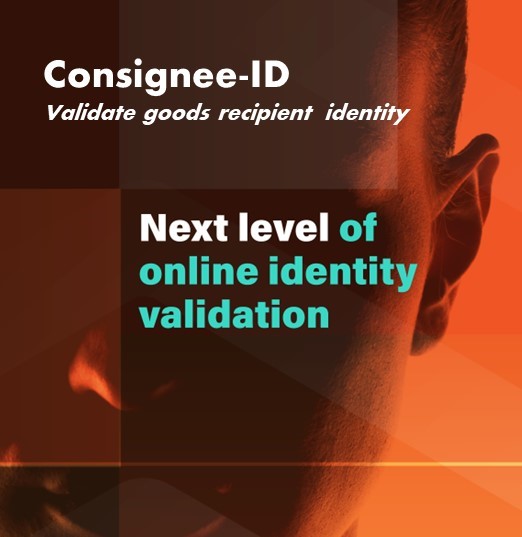 E-commerce is constantly increasing and for those dealing with imported good, especially goods from non-EU countries, it also means increased challenges; frauds, not finding the right recipient, the risk of money-laundering and much more. Therefore the industry have seen and will continue to see stricter regulations from authorities.
Companies in the logistic industry will need to address this issue and have solutions in place to identify goods recipients.
With over 12 years' experience in the global e-ID and payments field within logistics, PayGround are now proud to announce the release of a European identity solution for the logistic industry, PayGround Consignee-ID!
The need to identify goods recipients have several use cases;
High value goods to declare
Collection of import VAT
Incoming goods from non-EU countries
Tracking of suspected goods
AML prevention
Call: +46 (0)8-41018370         info@payground.se
How easy is it to get access to PayGround identification & verification portal?
Very simple. Through one single API connection, our customers will get access to our e-ID verification portal. Transaction based model, pay what you check.
e-ID in the following countries today (more countries to be added continuously):
Denmark, Norway, Finland, Sweden,  Estonia, Latvia, Lithuania , Netherlands, Germany,  Switzerland
ID-Scan (ID-card, Passport etc)
Global coverage
AML prevention (PEP & Sanctions checks)
Global coverage
Register checks, address, phone number
Global coverage